Since its creation in Bueu, the company founded by Mercedes Gonzalez and Manuel Otero in 1991 has been growing year by year, always based on innovation and product quality.
We are specialists in the processing and deep-freezing of cephalopods, especially octopus and squid.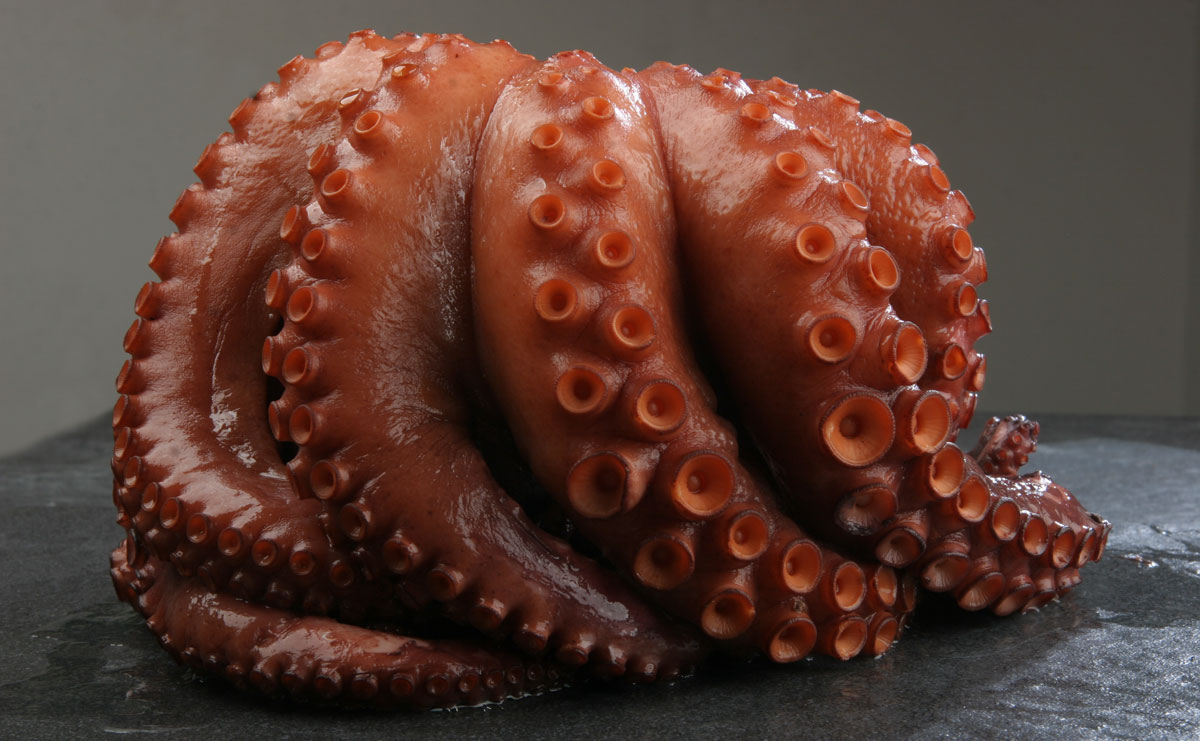 Whole cooked octopus
(Octopus Vulgaris)
Octopus cooked in the shape of a flower and deep-frozen. Whole without preservatives.More info
- 1991, Founding
Ms Mercedes Gonzalez and Mr Manuel Otero founded Frigoríoficos Rosa de los Vientos in their hometown (Bueu), initially dedicated to the processing and deep-freezing of octopus caught on the Island of Ons (National Park Illas Atlánticas de Galicia).
- 2001, New facilities
Move to the new facilities located in the Port of Marín (Pontevedra). Modern facilities with the most advanced technology in production, processing and freezing.
- 2010, Pasteurised line
In 2010, we launched the new pasteurised production line. With it, we released products such as cooked octopus legs and cooked jumbo squid.
- 2017, Blue Economy Awards
Frigoríficos Rosa de Los Vientos is nominated at the Blue Economy Awards, created that same year by the Sea Department (Conselleria do Mar) to recognise the outstanding projects subsidised within the aid granted under the participatory local development strategies (EDLP in Spanish).
- 2019, Octopus Croquettes
As a result of the innovation works carried out by the company, in 2019 we released "octopus croquettes" on to the market.
- 2021, Octopus Ice Cream
As a result of the innovation works carried out by the company, in 2021 we released "octopus ice cream" on to the market in collaboration with the company La Central Heladera in Ourense.
0
+
Countries in which we trade