Frigoríficos Rosa de los Vientos at CONXEMAR 22
rosadelosvientos
From 4 – 6 October 2022, Frigoríficos Rosa de los Vientos will be present with its own stand at the Conxemar Fair, presenting the new products marketed under the "O PULPEIRO" brand.
Moreover, during the fair, we will offer tastings of our outstanding products, highlighting our pulpo á feira (Galician octopus) and octopus croquettes. Our visitors will be able to learn about "octopus fumet", an octopus cooking water that we sell without preservatives, colouring agents or gluten.
The International Fair of Frozen Seafood Products (Conxemar) serves as a meeting point for the entire fish and seafood processing sector: wholesalers, importers, exporters, processors, manufacturers, distributors, refrigerators, machinery, auxiliary industry (cold storage, packaging, plastics, etc.) and logistics.
ORGANISATION OF CONXEMAR 2022
'ROSA DE LOS VIENTOS' STAND: G49.
CATEGORY: CEPHALOPODS.
DATES AND OPENING HOURS: Tuesday 4th and Wednesday 5th October 2022, from 10am to 6pm, and Thursday 6th October, from 10am to 4pm.
EDITION: Twenty-third edition.
SCOPE: international.
NATURE: professional.
Don't hesitate and visit our STAND!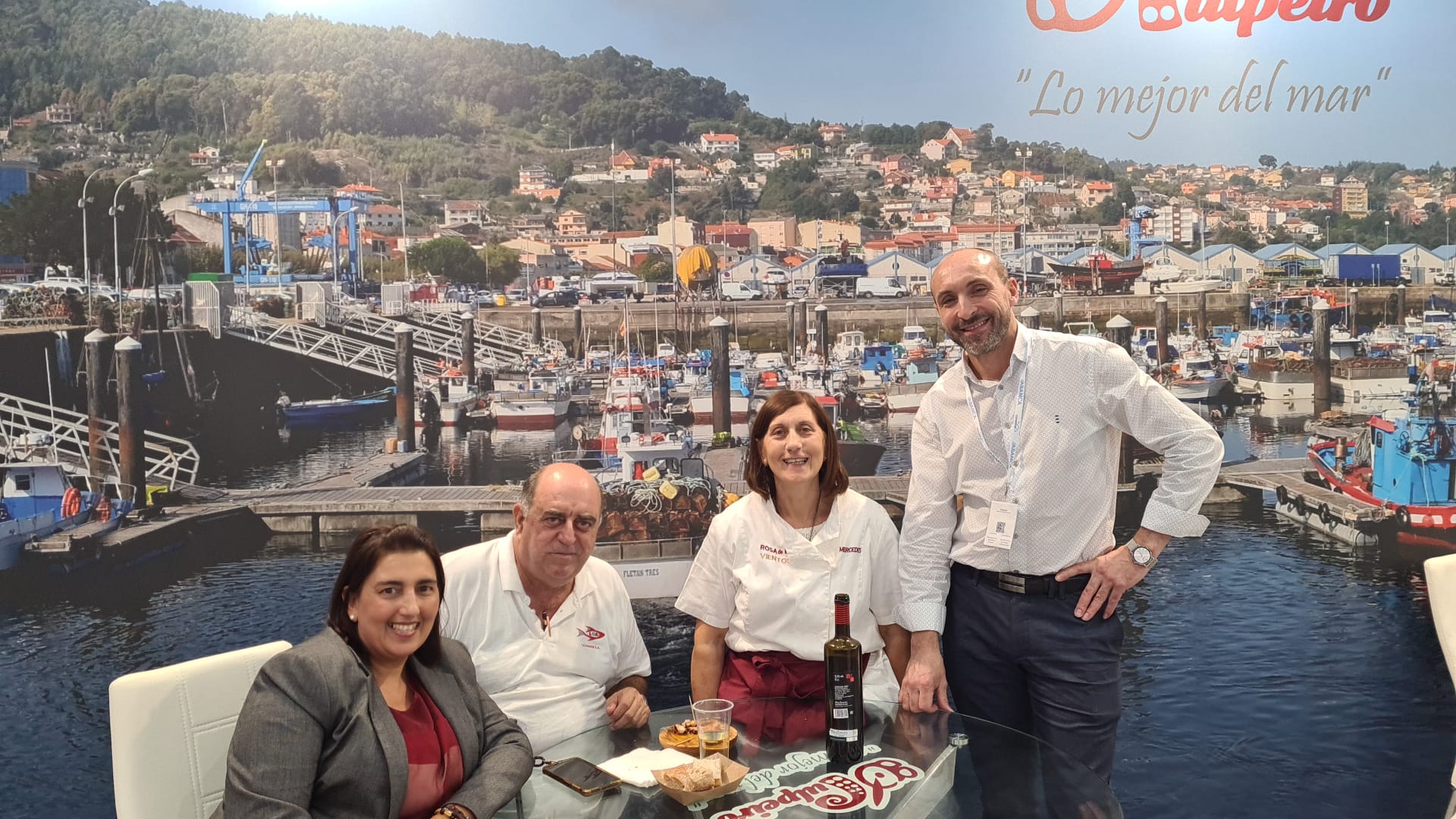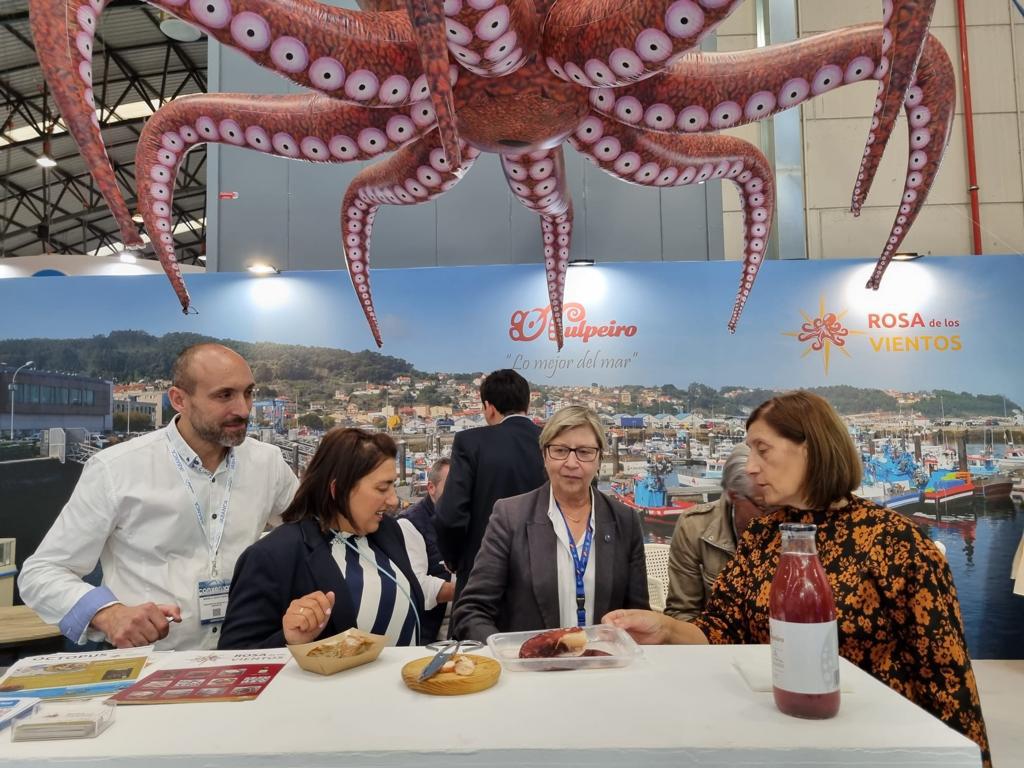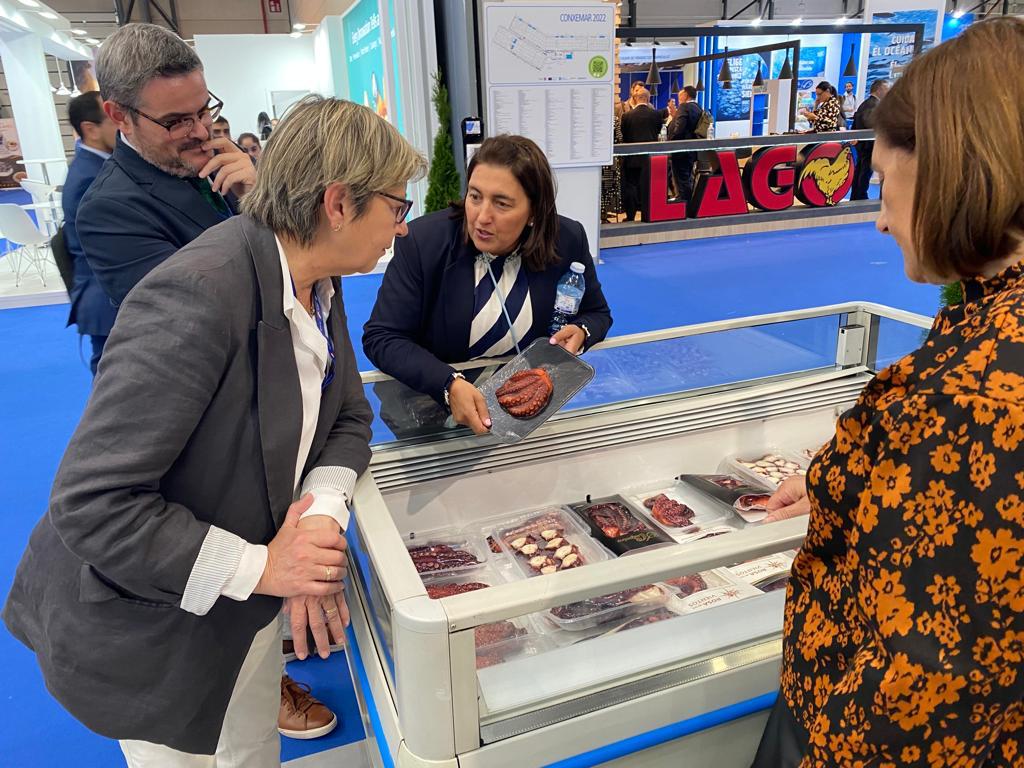 La Conselleira do Mar Dña. Rosa Quintana conociendo de primera mano nuestros productos durante la celebración de la feria.